We stock over 200+ loose sweets from jellies and hard boiled through to toffees and diabetic sweets. We only stock the best quality sweets we can and we don't compromise on quality.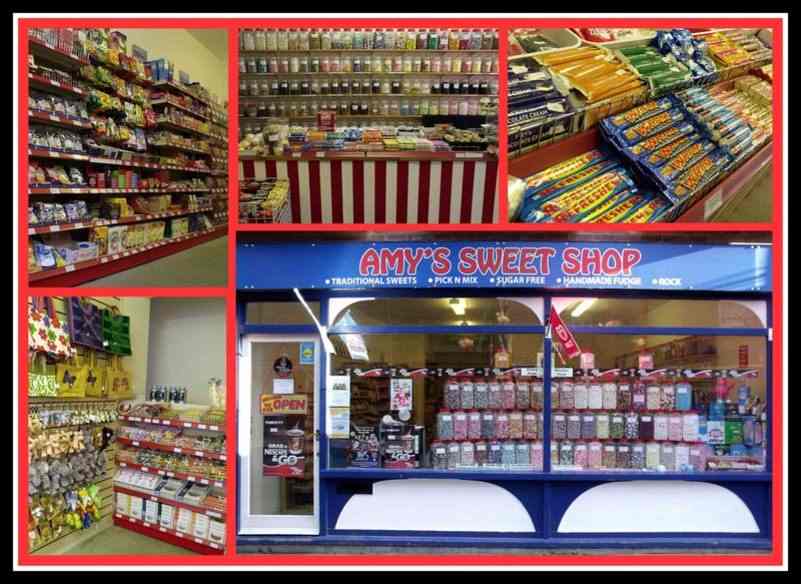 Our retro sweets will take you for a walk down Memory Lane. Can you remember Flying saucers, Milk Gums, Fruit Salads, Blackjacks, Shrimps, Parma Violets, Love Hearts, Dip Dabs & Sherbet Fountains? We have all of these and more so come in & have a look.
We have new stock delivered regularly, we endeavour to update the website as quickly as possible, but if you don't see your favourite sweet, or it is out of stock, then message us as it may well have come in and we haven't had a chance to update the website yet.
Opening Hours:-
Winter
Monday - Saturday 09-00 to 17-00
Wednesday 09-00 to 16-00
Sundays - Closed January until Easter
then open 11-00 to 15-30 until Summer,
Summer:-
Monday - Saturday 09-00 to 17-00
Sundays 11-00 - 16-30
We are located in Cromer on the North Norfolk coast at:-
11b West Street,
Cromer,
NR27 9HZ